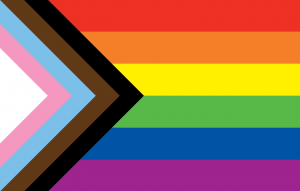 Session fees are based on how many people attend the session and how long the session is. To book a session or discuss supervision email: therapy@amydruker.com or call 647.894.4107.
Initial Phone Consultation (20 minutes) – Free
Individual Therapy – $160/session (50-55 minutes)
Couples/Family Therapy – $175 (60 minutes), $235 (80-90 mins)
Video/phone sessions  – Video/phone sessions are possible, if meeting in person is not possible, or is not preferable. Fees for Video/phone are the same as for in person session.
Individual Supervision/Co-Learning Session Fee – $150/session (50-55 minutes)
Dyadic Clinical Supervision/Consultation – $200 for 75 mins ($100/person)
Group Consultation – I offer a 1.5 hour bi-weekly closed consultation group through Re-Authoring Teaching, that invites people to explore their relationship with questions: 'What makes a 'good' question?' Who gets to decide?'  October through April. Click here to learn more about the group.
Payment and late cancellation policy – I accept eTransfer, cash or PayPal. I request payment on the same day service is offered. In the case of no shows or late cancellations (with less than 48 hours notice), I charge the full session fee.
Hours – I work from Monday-Friday and my hours are:                                                                                                    Monday-Thursday: 8:30-6:30. My latest appointment is 5:30.                                                                                                Fridays – 8:30-12:30. My latest appointment is at 11:30. *In person sessions are not available on Fridays.*
Sliding scale – Accessibility is important to me. I have a limited number of reduced rate spots and the number of sessions available at my reduced rates vary depending on a number of factors (your financial situation, how many people are accessing my sliding scale at that time). I ask that you let me know if your financial situation changes during the course of our work together, if you become able to pay my full rate or closer to it. Likewise, if you have been paying my full rate and your financial situation changes, whenever possible I will offer a reduced rate to ensure accessibility .